Voracious or reluctant readers- Book Tribe is the place to be.
Join us as we discover the magic of books and joy of reading.
For some of us, we devour, or have kids who devour books- can't stop, won't stop.
For others, we may have kids who abandon books or can't seem to stay engaged. Or perhaps we too, have trouble finishing or staying with with a book.
Book Tribe provides a safe space where we will spark and inspire meaningful thoughts and discussions through the books we read- helping us to really connect to and understand what we're reading. We will also enjoy the experience of connecting to each other, through the experiences and journey of the book we read. 
Comprehending text and learning the strategies to make meaning takes time and practise. Comprehending what we read is not caught, it's taught. Book Tribe will bring your children together with others to learn new ideas and ways of interpreting what we read, and I will also explicitly teach reading strategies which will carry them along on their reading journey.
Reading is fundamental to success in life. It's that simple. It carries over into all subject areas and everything we do.
It is the greatest gift we can give our children.
Join Book Tribe to rediscover the love of reading and get ready to open up a world of opportunities.
Our Tribes
Book Tribe is offered to 3 different age groups:
7-9 Years
9-12 Years
12+ Years
Time Frame & Lessons
Book tribe will run over a 5 week block with 1 lesson per week. A complimentary intro class will be held before the lessons commence. During the lessons, children will:
● Be taught specific comprehension strategies (at least 1 strategy per lesson)
● Practise applying these strategies with the book we're reading
● Read aloud (if they would like) and enjoy others as they read aloud
● Share thoughts, perspectives and ask questions about the current chapter we're reading
● Be inspired and motivated to read set chapters before our next meeting
|"Reading is the greatest single effort that the human mind undertakes, and one must do it as a child." John Steinbeck
Amanda is a highly qualified and experienced literacy coach, reading specialist and classroom teacher with a Master of Literacy and 25 years teaching experience working in a range of leading independent schools in Sydney, International Baccalaureate schools in the USA and a variety of public schools in Queensland.
Secure your place today!
Choose the pack that's right for you.
An email link will be sent to you after purchase so you can book and secure your place in a class.
Dates and books for the coming months are below.
Can't wait to see you soon!
Amanda and Booktribe was such a great experience for our daughter… Amanda was able to ignite a flame with our daughter and a newfound enthusiasm for reading we had previously struggled to generate.  Our daughter bounded out of sessions so confidently, proud of herself and excited to read on. Amanda has an amazing knack of choosing the perfect book and engaging the children in such a positive and fun way, we will definitely be back. A wonderful programme and the zoom format makes life so much easier to accomodate for busy parents.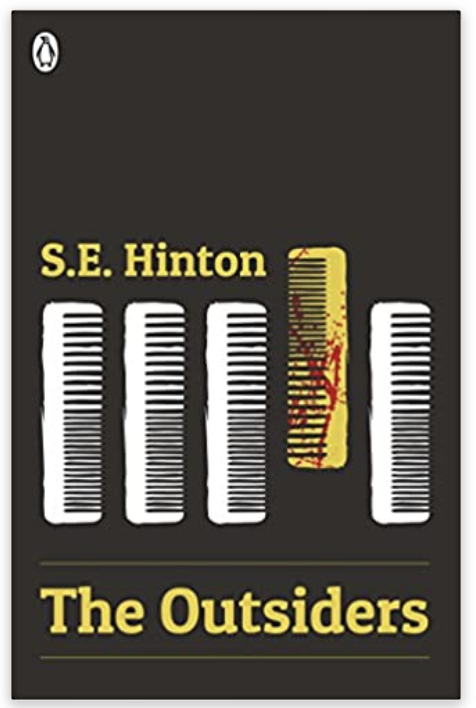 Book Tribe 7 – 9 Years
Starting Term 1
Wednesday 1-145pm
Diary of an Accidental Witch
I AM AT WITCH SCHOOL! Now would be a really good time to discover I can do magic…
Bea Black has just moved to Little Spellshire, a town with a magical secret. When her dad accidentally enrols her at the local witch school, she has to get to grips with some interesting new classes, like, NOW! Also on her to do list? Make friends, look after the grumpy class frog AND do everything humanly magically possible to stay on a broom…
But with the Halloween Ball on the horizon, will she be able to master her wand skills in time to WOW? And more importantly can she keep her newfound magical abilities a secret from dad?
Book Tribe 9-12 Years
Starting Term 1
Wednesday 2-245pm
Dusty in the Outwilds
An enchanting new adventure. An unforgettable land. 
Dusty has grown up hearing whispers about her mysterious aunt Meg, who went off to live 'out wild' and never returned. Yet Dusty's father refuses to discuss what happened – and her only clue is a photograph of her aunt as a young girl with a strange, monkey-like creature on her shoulder. 
But when Dusty learns that her family's beloved bushland property might be sold, she's convinced that only Meg could stop it happening. So Dusty sets off to find her … and that's when she discovers what 'out wild' really means.
Book Tribe 12+ Years
Starting Term 1 
Wednesday 3-345pm
The Outsiders
The original teenage rebel story.
Greasers, Rockers, different place, different name – but wherever they are, they're outsiders; the rough, tough, long-haired boys from the other side of town, with little hope of flash cars, fine madras shirts and the good things of American life in the Sixties. Their story is told by Ponyboy, a Greaser with good reason to fear the Socs, the rich kids in Mustangs who come looking for trouble, and witness to the savage baiting that drives his best friend to manslaughter. More than a story of hatred and violence, this is also a story of loyalty and friendship as teenagers of the urban slums search for personal dignity and a place in the world.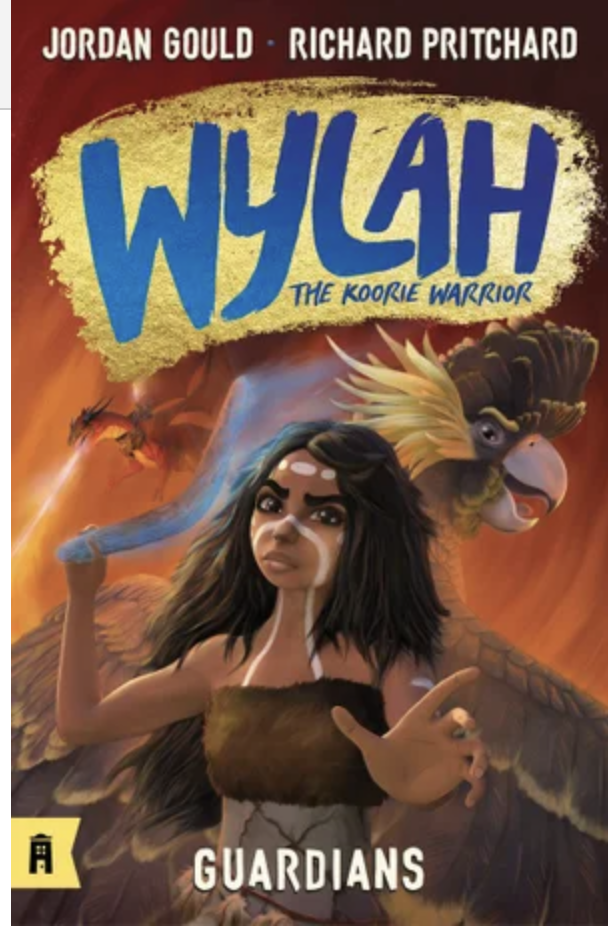 Book Tribe 7 – 9 Years
Wednesdays 1:00-145pm
Beginning 26 October for 5 weeks
Wylah The Koorie Warrior
Wylah is brave, kind and strong-willed. She loves megafauna animals and teaching art to the young kids of her tribe. But she isn't a warrior. Not yet anyway.
When her family and her people are stolen by the dragon army, Wylah must find the courage to set out on a perilous journey to save them. Does she have what it takes to become a warrior, like her Grandmother before her?
Book Tribe 9-11 Years
Wednesdays 2:00-245pm
Beginning 26 October for 5 weeks
The Lost Whale
It was only Rio who saw it. Hiding under the surface of the water about three meters away. He felt his whole body still, as if there were an invisible current linking him to the whale and, by keeping himself motionless, he could somehow reach out and connect with it.
The whale right in front of his eyes looked remarkably familiar.
A beautiful read that explores themes of conservation, preservation and the human heart. 
Book Tribe 12+ Years
Wednesdays 3:00-345pm
Beginning 26 October for 5 weeks
A Monster Calls
Conor has the same dream every night, ever since his mother first fell ill, ever since she started the treatments that don't quite seem to be working. But tonight is different. Tonight when he wakes, there's a visitor at his window. It's ancient, elemental, a force of nature. And it wants the most dangerous thing of all from Conor.
It wants the truth. 
Book Tribe 7 – 9 Years
Wednesdays 1:00-145pm
Beginning August 3 for 5 weeks
Zadie Ma and the Dog who Chased the Moon
Meet Zadie Ma, a girl who writes magical stories that sometimes come true. Can Zadie bring to life her most important story of all . . . the one where she finds Jupiter, the dog of her dreams?
From one of Australia's most esteemed and award-winning children's authors and Australian Children's Laureate for 2022–23 comes a heartwarming story set in postwar Melbourne about courage, friendship, the magic of stories and one girl's unwavering love for her dog.
Book Tribe 9-12 years
Wednesdays 2:00-2:45pm
Beginning August 3 for 5 weeks
The Bravest Word
A rescue story of love and trust between a boy and a dog. 
When eleven-year-old Matt finds Cliff, a hurt, neglected dog abandoned in the bush, he knows the brave little pup needs saving. He wants to help. But can he?
Lately, Matt has had way more bad days than good days. The pieces of his life just don't seem to fit together any more and he doesn't understand why. He's finding it impossible to concentrate at school and has lost interest in the activities he used to love. Plus, he's tired all the time.
Matt's too afraid to share what's really going on in his own head with anyone. His friends and family will never understand . . . maybe it's not only Cliff who needs saving.
Book Tribe 12+ Years
Wednesday 3:00-3:45pm
Beginning August 3 for 5 weeks
Two Wolves
One afternoon, four police officers visit Ben Silver's home. Minutes after they leave, his parents arrive. Ben and his little sister Olive are bundled into the car and told they're going on a holiday. Which is weird, because Ben's family never goes on holidays.
Things aren't right and Ben knows it. His parents are on the run. So Ben and Olive are running, too.
Ben's always dreamt of becoming a detective – his dad even calls him 'Cop' because he asks so many questions. Now Ben gathers evidence, jots notes and tries to uncover what his parents have done. The trouble is, if he figures it out, what does he do next? Tell someone? Or keep the secret and live life on the run?
Book Tribe 7-9 Years
Bailey Finch Takes a Stand by Ingrid Laguna
A moving story about love and loss, aout caring for the environment and standing up to make change happen. Bailey Finch reminds us that change is possible when good people take a stand. A beautiful inspiring tale about a true hero.
Begins Tuesday 10 May 1-145pm for 5 weekly sessions
Book Tribe 9-11 Years
Dragon Skin by Karen Foxlee
Pip finds a very unwell dragon by the waterhole and sneaks it home in her backpack. But home is not a safe place to be either. So many interesting threads weave through this beautifully written tale full of grief, hope, survival and courage. The author, Karen Foxlee is the queen of magic realism and this wonderful book will stay with you long after you've read it.
Begins Tuesday May 10 2-245pm for 5 weekly sessions
Trying to rediscover the magic of books?
Wanting to finish the books you keep starting?
Longing to connect and discuss and stay motivated over a book you're reading?
Book Tribe is for you.
Come and join us as we connect over our book, share perspectives, ask questions, hear new ideas and be inspired by all the magic that books bring us.
For years, rumours of the 'Marsh Girl' have haunted Barkley Cove, a quiet town on the North Carolina coast. So in late 1969, when handsome Chase Andrews is found dead, the locals immediately suspect Kya Clark, the so-called Marsh Girl. But Kya is not what they say. Sensitive and intelligent, she has survived for years alone in the marsh that she calls home, finding friends in the gulls and lessons in the sand. Then the time comes when she yearns to be touched and loved. When two young men from town become intrigued by her wild beauty, Kya opens herself to a new life – until the unthinkable happens.
'[It] will reach a huge audience though the writer's old-fashioned talents for compelling character, plotting and landscape description' Guardian
'For sheer escapism pick up Where the Crawdads Sing . . . there is writing that takes your breath away' The Times
'All is not as it seems in this heartbreaking coming-of-age bestseller' i newspaper
Book Tribe for adults begins in August
BOOK TRIBE 7-9 Years
"Bailey Finch Takes a Stand"
by Ingrid Laguna
Tuesdays 11-12 am
March 1, 8, 15, 22, 29
or
Saturdays 1-2pm
March 5, 12, 19, 26 April 2
BOOK TRIBE 9-11 Years
"The Quicksand Pony"
by Alison Lester
Tuesdays 1230-130pm
March 1, 8, 15, 22, 29
or
Saturdays 230-330pm
March 5, 12, 19, 26. April 2
BOOK TRIBE 12 + Years
"One of Us is Lying"
by Karen McManus
Tuesdays 2-3
March 1, 8, 15, 22, 29
or
Saturdays 4-5
March 5, 12, 29, 26 April 2